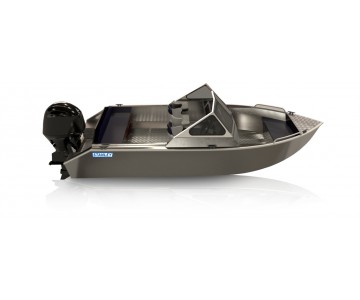 INNOVATIVE, LIGHTWEIGHT AND STRONG,

THE STANLEY MINK WILL STAND THE TEST OF TIME.
Its fully-welded aluminum construction makes it solid, tough, and ideal for inland lakes and bigger bodies of water.
Available in both centre and dual console configurations, the 18' Mink is a versatile vessel designed for cottagers, anglers, and day trippers alike. The Mink is loaded with standard features including a spacious cockpit, our trademark non-slip self bailing floor, welded gunwales, bow seat and a water tight rear bench locker.
The Mink's 25" transom with fully welded motor bracket can accommodate up to 115 HP.
Whether it be for pleasure or utility use, the Stanley Mink is a low maintenance, reliable, and versatile boat.
There are no products to list in this category.