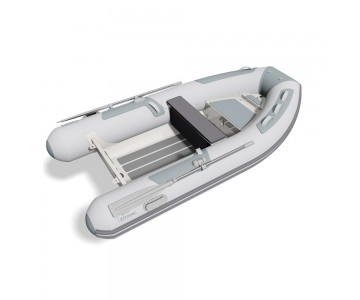 Great sales prices and offers in-stock.

Zodiac Nautic completes its tender range with a new line of aluminum hulls.
These ultra-light tenders are easy to handle and have a low impact on the davits of your boat. The large diameter tubes ensure stability, and the ability to plane quickly and easily so everything in your boat remains safe and dry. These RIB's make great day use boats to explore lakes and water ways while offering incredible flotation and stability.
This range is available in Zodiac exclusive Strongan/PVC.
6 model sizes to choose from 240 / 270 / 300 / 330 / 360 / 390
Showing 1 to 5 of 5 (1 Pages)