---
The Pulsecraft has grown into an impressive and versatile boat. Uniquely designed with a self draining oor and side door access. With plenty of forward space for cargo and a handy drop gate for loading and o loading, this boat becomes your SUV of boats.
The Islander is designed for both pleasure and sport. Performance and maneuvrability is achieved thanks to a 16 degree deadrise, a wide beam, and deeper sides. As a pleasure boat, the Islander has plenty of seating capacity, space for storage and an assor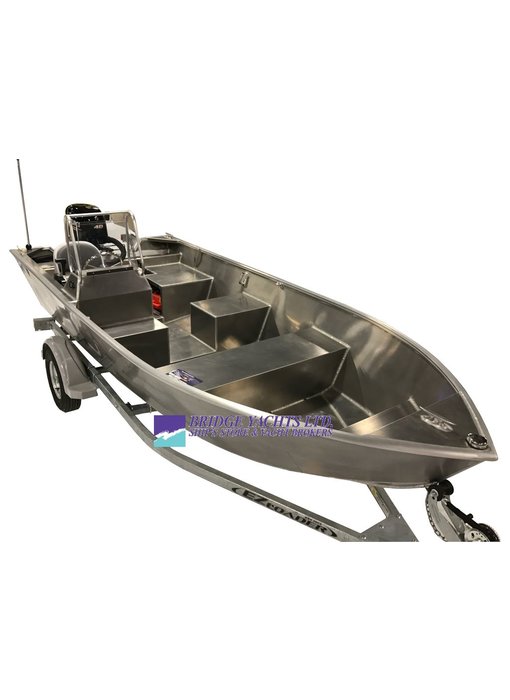 Regardless of your age, the Tiller will last a lifetime. Ideal for the cottage or camp, this all aluminum welded construction is what makes the Tiller the solid choice.
Established in 1988, Connor Industries is a production and custom welding, fabricating company working in aluminum, steel and stainless steel, located in Parry Sound, Ontario, Canada. The company has earned a reputation for its ability to rapidly take ideas from concept through to high quality finished product. Its innovative approach to integrated design and construction has made Connor Industries the first choice for new and repeat customers.
Connor Industries is known world-wide for its custom welded aluminum boats under the trademark name STANLEY®. STANLEY boats have been built since 1982 and they presently range in length from 4.3 to 17m (14-55 ft.). STANLEY recreational boats include a variety of styles from small fishing boats to 12m (36 ft.) cabin cruisers. STANLEY commercial boats also come in several styles and are used for various applications including patrol, law enforcement, search and rescue, environmental research, environmental control, spill control, fire fighting and high speed barging. STANLEY boats can be found on 4 continents in the following countries:
| | | | |
| --- | --- | --- | --- |
| • Cuba | • Dominica | • Dubai | • Finland |
| • Gabon (Africa) | • Guadeloupe | • Kenya | • Norway |
| • Panama | • Sweden | • Turks and Caicos | • Uganda |
| • US Virgin Islands | • Venezuela | | |
In addition, STANLEY boats have a dealer network from coast to coast to coast in Canada, the northern USA, and Scandinavia.
Connor Industries also builds custom trailers, truck boxes, landscape accessories, docks and waterfront structures. The company has a complete fabric and upholstery shop, a service area for snow plows and utility vehicles and the newest addition is a 93 m2 (1000 ft2), state of the art spray booth for custom finishing. There have been five expansions since 1988. The present, energy and work flow efficient manufacturing facility was built in 1999 and two additions have since been added.
Connor Industries continues to demonstrate its commitment to the marine industry by aggressively and progressively researching, designing and developing high quality boats; to its customers by providing high value products and service at fair prices; and to its community by providing employment opportunities, encouraging skills training and supporting community activities.