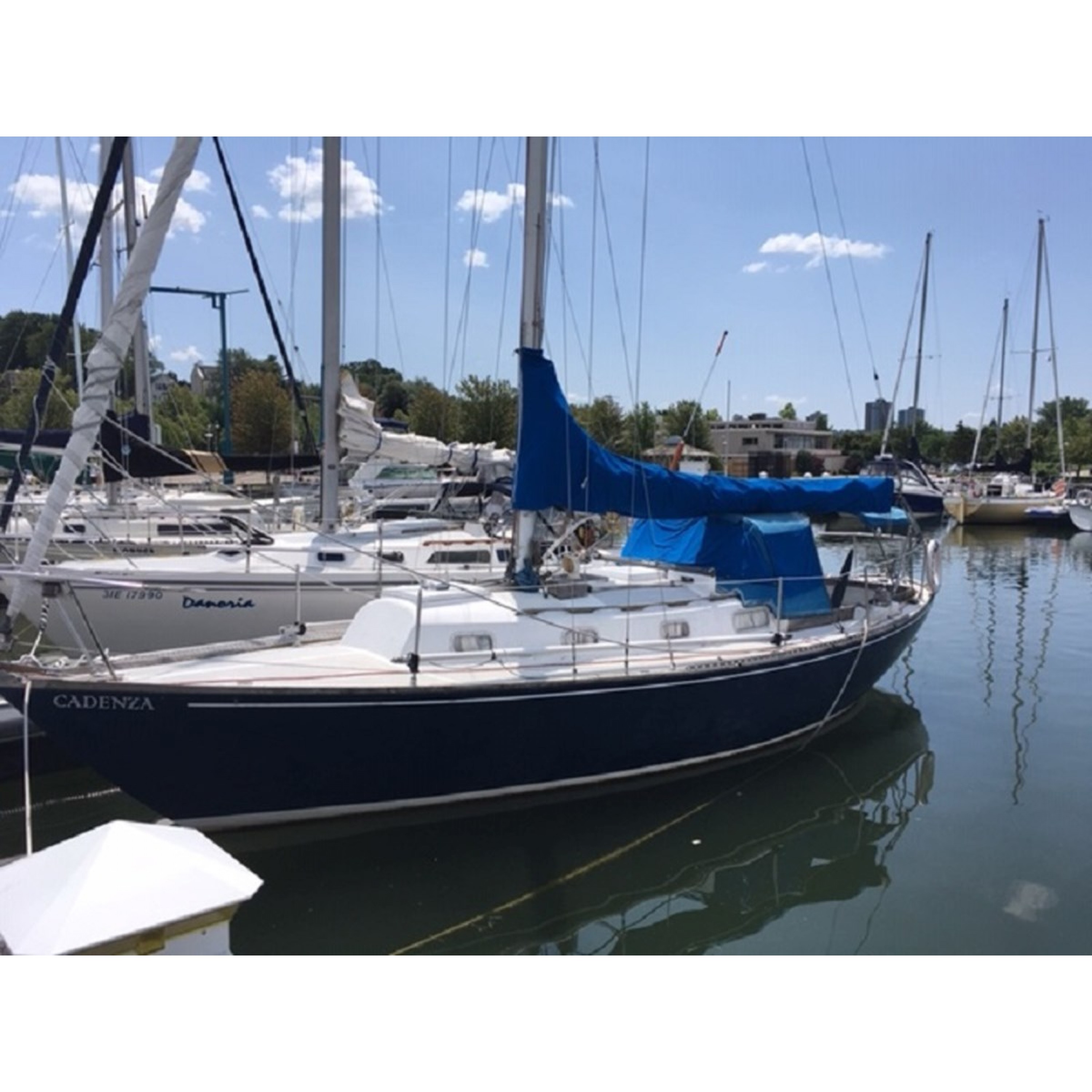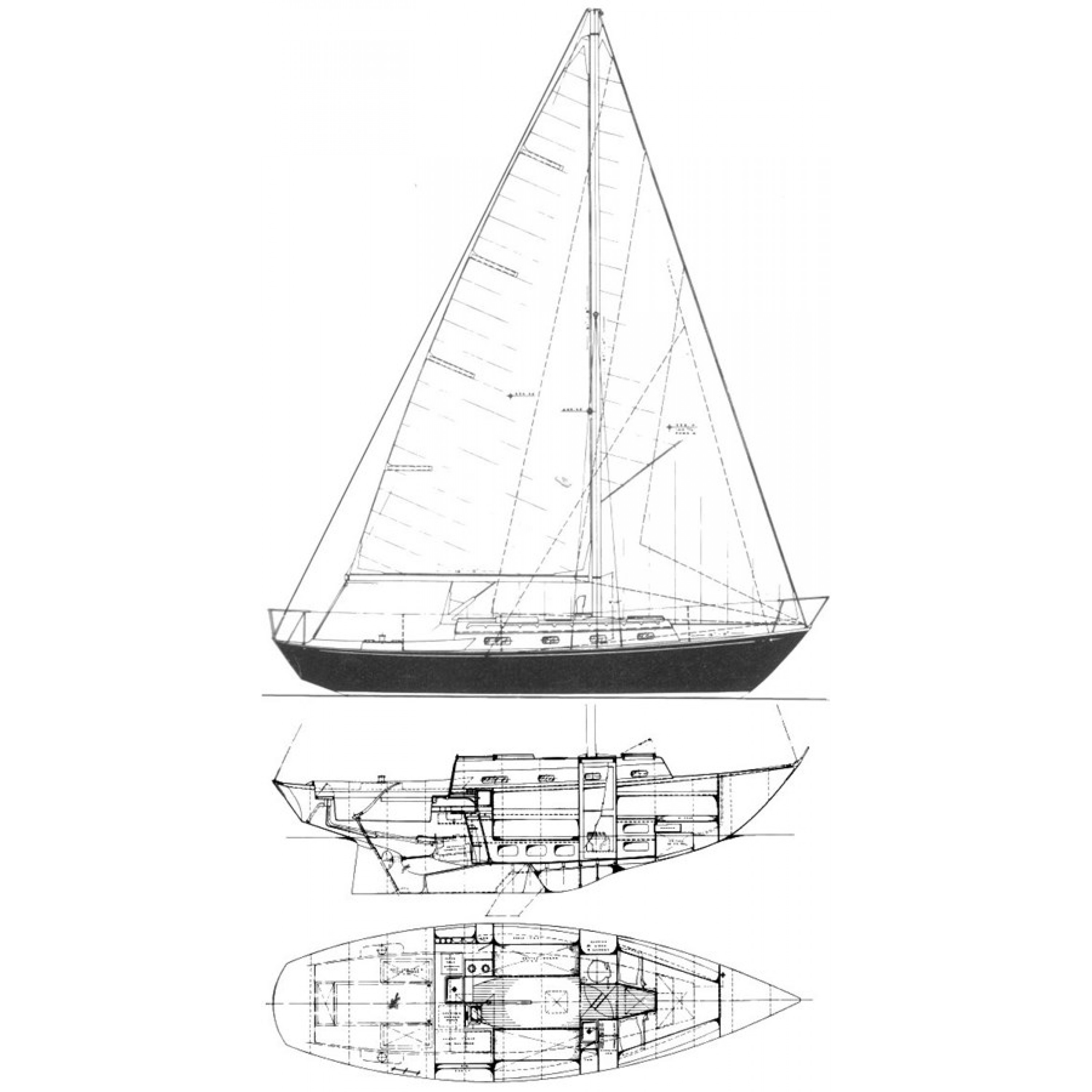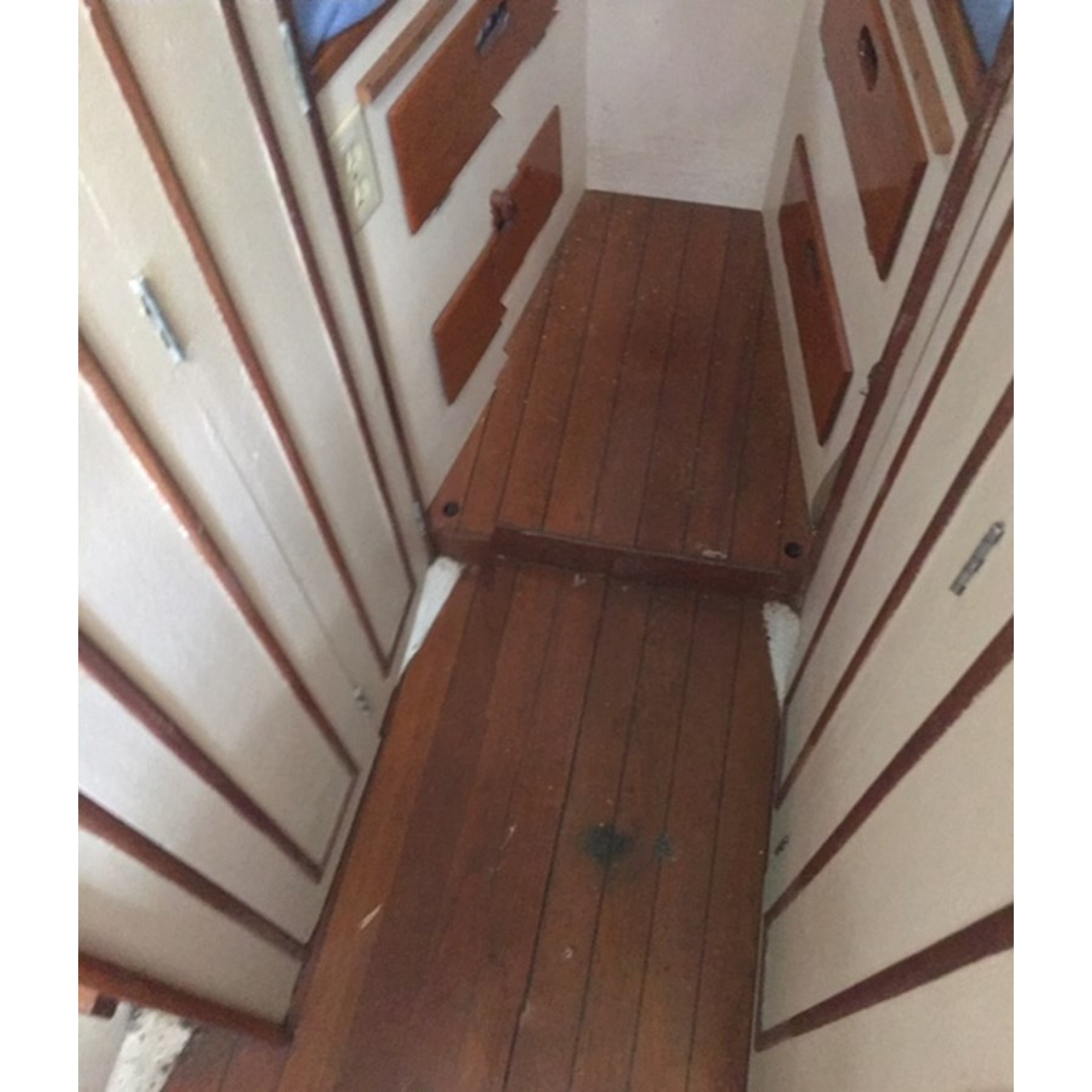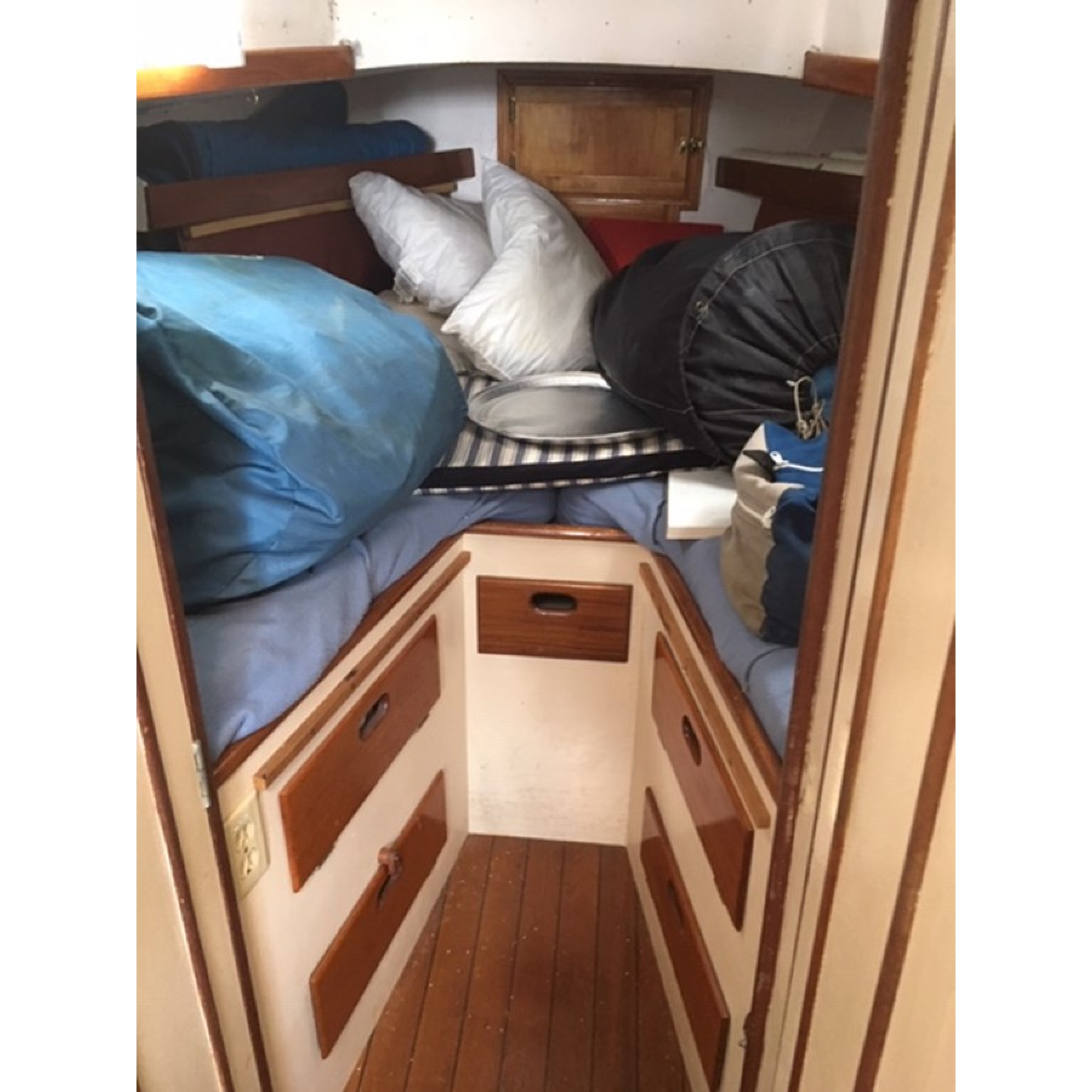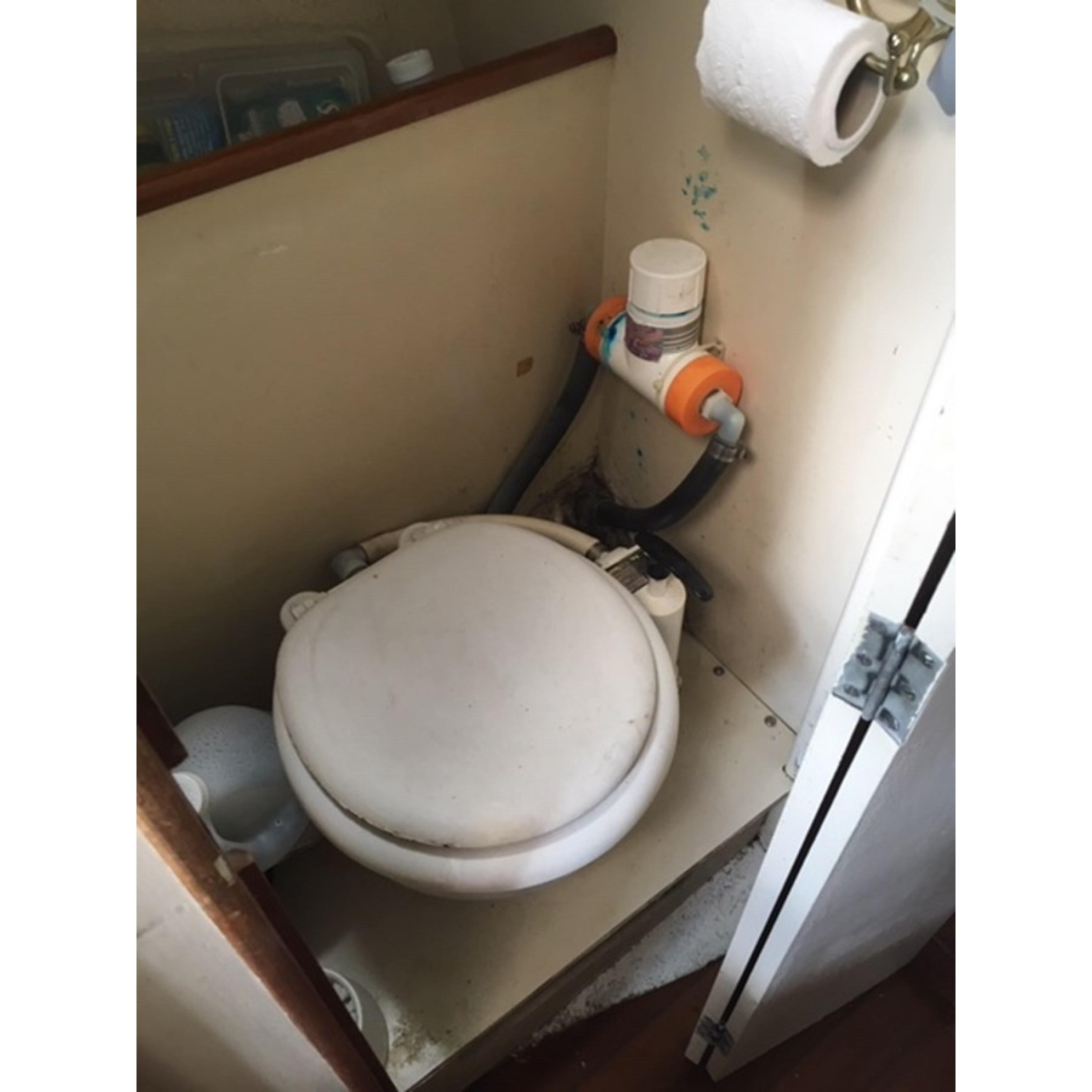 SOLD





1968 31' 6" C & C YACHTS Classic Yacht Corvette 31
Today the Corvette can only be described as traditional, with her relatively narrow beam, long overhangs and graceful sheer. The deckhouse is of moderate size, well in keeping with this style of vessel. The mainsail and fore triangle are of equal area, a moderate 444 sq. ft. on a vessel displacing 8,545 lbs.
Many buyers were attracted to this design because of the shoal draft (3 ft. 3 in. with the board up) and long keel. The centreboard trunk is in the keel and does not intrude into the accommodations above the floorboards.
The decks are wide, with outboard shrouds, and the foredeck is large. The cockpit is eight feet long, with straight benches, and the tiller sprouts from the cockpit sole.
The boat is well ballasted, carrying 4,000 lbs. of bolted-on lead just forward of the centreboard. The external ballast is well placed to absorb the hard knock of grounding in the shoal waters she was designed to sail.
All the Corvettes were built with the Universal Atomic 4 gasoline engine with direct drive as auxiliary power.
The boat is a solid build , but she has seen many years of use and needs some care. This classic from C&C would make an excellent project boat. Since your starting with a sound hull and engine the rest is elbow grease.


Contact the yacht broker to receive more information or schedule a showing of this 1968 31' 6" C & C YACHTS Corvette 31 Classic Yacht Cruising Sailboat Cadenza yacht for sale in Hamilton, Ontario, Canada today!

LOCATION
Hamilton, Ontario, Canada
1968 31' 6" C & C YACHTS Classic Yacht Corvette 31
Stock Status:

Out Of Stock

Manufacturer: Brokerage Vessel
Model:

1968 31' 6" C & C YACHTS Classic Yacht Corvette 31
Brokerage Listing
Length
31'